2 Days FunVee unlimited Hop On Hop Off with Singapore River Cruise Ride (worth S$15)

Free Hotel Pick Up*

Hop On Hop Off operates
Adult (S$)
Child (S$)
Enquire
09:00hrs
11:00hrs
13:00hrs
From 09:00hrs to 19:30hrs
Walk-in
29.90
Online
27.50
Walk-in
22.90
Online
21.00
* Or you can board at any of the bus stops shown in the FunVee Hop On Hop Off schedule
You can also book 1 Day Unlimited Hop On Hop Off Here
Asian Civilisation Museum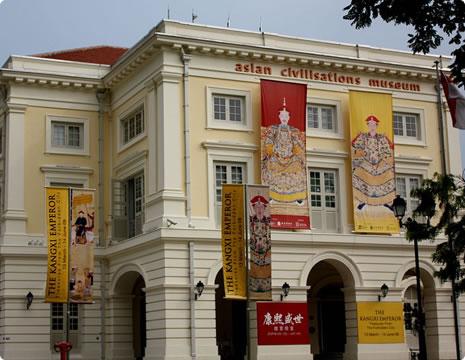 The Asian Civilisations Museum (ACM) is the first museum in the region to present a broad yet integrated perspective of pan-Asian cultures and civilisations. As one of the National Museums of Singapore under the National Heritage Board, we seek to promote a better appreciation of the rich cultures that make up Singapore's multi-ethnic society.

While Singapore's forefathers came to settle in Singapore from many parts of Asia within the last 200 years, the cultures brought to Singapore by these different people are far more ancient. This aspect of Singapore's history is the focus of the ACM. The Museum's collection therefore centres on the material cultures of the different groups originating from China, Southeast Asia, South Asia and West Asia.

ACM Empress Place houses a café and a restaurant, a museum shop, fully-equipped auditorium and a function room with a spectacular view of the Singapore River.