2 Days FunVee unlimited Hop On Hop Off with Singapore River Cruise Ride (worth S$15)

Free Hotel Pick Up*

Hop On Hop Off operates
Adult (S$)
Child (S$)
Enquire
09:00hrs
11:00hrs
13:00hrs
From 09:00hrs to 19:30hrs
Walk-in
29.90
Online
27.50
Walk-in
22.90
Online
21.00
* Or you can board at any of the bus stops shown in the FunVee Hop On Hop Off schedule
You can also book 1 Day Unlimited Hop On Hop Off Here
Orchard Road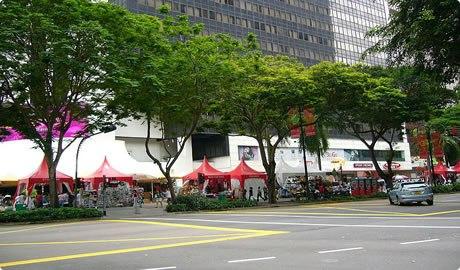 Orchard Road is a road in Singapore that is the retail and entertainment hub of the city-state. It is regularly frequented by the local population as well as being a major tourist attraction. Often the surrounding area is known simply as Orchard.

The immediate vicinity of Orchard Road, Orchard Planning Area is one of 55 urban planning areas as specified by the Urban Redevelopment Authority, and is a commercial district. It is part of the Central Region, and Singapore's central business district, the Central Area.

During the National Day Rally Speech 2005, Prime Minister Lee Hsien Loong said that he would create more landmark buildings to create more fun in the district, partly to keep up with vibrant cities around the region.

Orchard Road underwent a $40 million revamp in 2009, with the addition of new street lamps, planter boxes, urban green rooms, street tiling, and flower totem poles.

Orchard Road is a one-way street. It starts at the junction with Orange Grove Road which is the location of the Orchard Hotel. It then stretches southeast across the Scotts Road/Paterson Hill junction, Orchard MRT Station, Bideford Road, Somerset MRT Station, Central Expressway, Dhoby Ghaut MRT Station, and ends at the junction with Handy Road (just before Prinsep Street), where it becomes Bras Basah Road. It has an extensive underground infrastructure, including underground pedestrian walkways between the malls running underneath the street and also other streets in the vicinity. The numbers actually begin at Handy Road and end at Orange Grove Road.